A Reading with Award-winning Author Ann Hagedorn '71
Wednesday, June 16, 2021 12:30 pm EDT to 1:30 pm EDT
Register for this Event
See Who's Attending
---
Hear Ann Hagedorn '71 read from her new book, Sleeper Agent: The Atomic Spy in America Who Got Away.
Hear Ann Hagedorn '71 read from her new book, Sleeper Agent: The Atomic Spy in America Who Got Away.
Join us for this exciting virtual event as Ann Hagedorn shares wisdom about the writing process and reads a few excerpts from her new narrative nonfiction book, "Sleeper Agent: The Atomic Spy in America Who Got Away." Following the reading, there will be a Q&A and a discussion with Ann about the writing life and the development of "Sleeper Agent," soon to be released on July 20, 2021.
"Sleeper Agent" is the chilling, little-known story of a successful American-born, Soviet-trained spy in the U.S. atomic bomb project during World War II — a real-life thriller right out of "The Americans" TV series. You won't want to miss this special event with fellow Denisonians.
You can pre-order your copy of "Sleeper Agent" on Amazon or support local bookstores on Bookshop. You can watch the book's trailer here.
This event is available for members of the Denison University community.
Attendees will be emailed the Zoom link in their registration confirmation and again before the event.
About Sleeper Agent
The dramatic and chilling story of an American-born Soviet spy in the atom bomb project in World War II, perfect for fans of The Americans.
George Koval was born in Iowa. In 1932, his parents, Russian Jews who had emigrated because of anti-Semitism, decided to return home to live out their socialist ideals. George, who was as committed to socialism as they were, went with them. It was there that he was recruited by the Soviet Army as a spy and returned to the US in 1940. A gifted science student, he enrolled at Columbia University, where he knew scientists soon to join the Manhattan Project, America's atom bomb program. After being drafted into the US Army, George used his scientific background and connections to secure an assignment at a site where plutonium and uranium were produced to fuel the atom bomb. There, and later in a second top-secret location, he had full access to all facilities and he passed highly sensitive information to Moscow.
There were hundreds of spies in the US during World War II but Koval was the only Soviet military spy with security clearances in the atomic-bomb project. The ultimate sleeper agent, he was an all-American boy who had played baseball, loved Walt Whitman's poetry, and mingled freely with fellow Americans. After the war, he got away without a scratch. It is indisputable that his information landed in the right hands in Moscow. In 1949 Soviet scientists produced a bomb identical to America's years earlier than US experts expected.
A gripping, fast-paced, extensively researched story about one undetected spy who influenced history, Sleeper Agent is perfect for Ben Macintyre fans.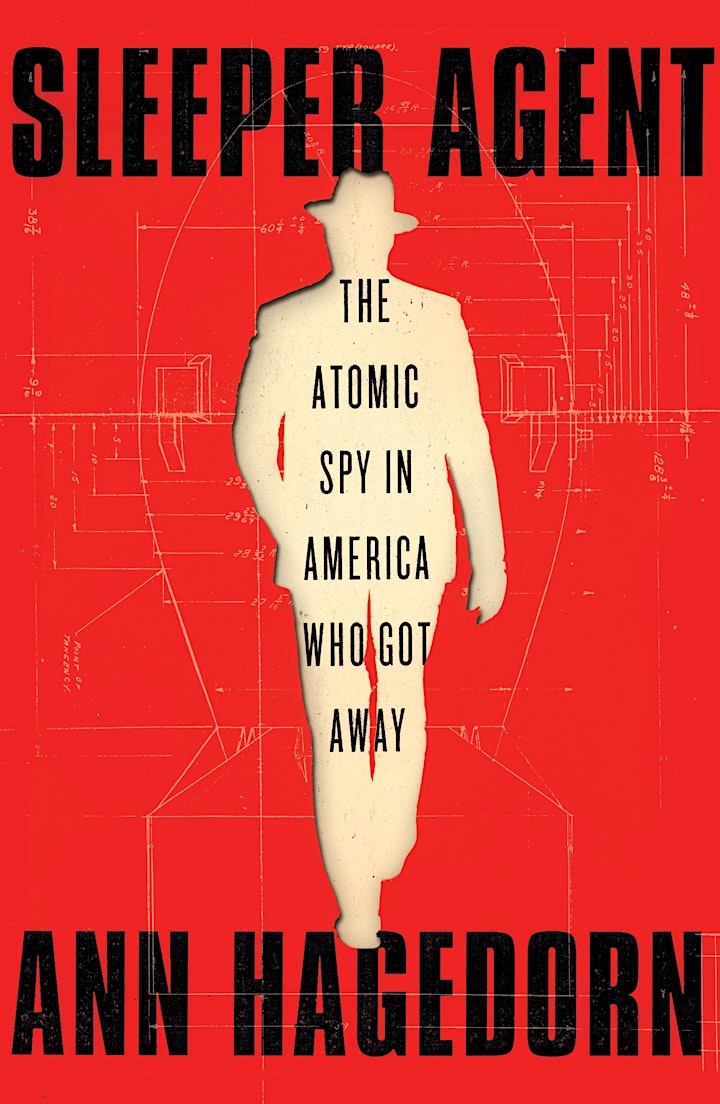 About the Author
Ann Hagedorn '71, a former staff writer for the Wall Street Journal, is an award-winning author of six narrative non-fiction books that embrace a broad range of topics and were widely reviewed with coverage including the Los Angeles Times, The Wall Street Journal, The New York Times, NPR, Time, Smithsonian, The New York Review of Books, Huffington Post, Chicago Tribune, and The Washington Post. She is a graduate of Denison University, the University of Michigan, and Columbia University's Graduate School of Journalism. She has also received an Honorary Doctorate in Humane Letters, from Denison in 2009.
You can learn more about Ann and her writing, on her website.