Women's Basketball 25th NCAA Anniversary Celebration and Alumnae Game
Saturday, February 2, 2019 10:00 am EST to 6:00 pm EST
Mitchell Center
200 Livingston Dr.
Granville, OH, US 43023
Register for this Event
See Who's Attending
---
Come back to Granville and celebrate on and off the court!
The Denison Big Red women's basketball program is proud to celebrate the 25th anniversary of its inaugural trip to the NCAA championship tournament in 1994! We hope you to see you back on campus for this special day celebrating the many achievements we've had over the years.
Also if you'd like to show us that you've still got game, we will be holding an alumnae game in Livingston Gym in the morning. Then, the rest of the day will be celebrated with friendship, fêting, food, and fun!
What: Women's Basketball 25th NCAA Tourney Anniversary Celebration and Alumnae Game
When: 10 a.m. – 6 p.m. on Saturday, February 2, 2019
Where: Mitchell Center, Denison University, 200 Livingston Dr., Granville, Ohio 43023
Tentative Schedule of Events:
10 a.m.: Alumnae Game in Livingston Gymnasium
noon: Buffet lunch for alumnae in the Mitchell Center Varsity D room
1 p.m.: Varsity game vs. Oberlin in Livingston Gymnasium with recognition of the 25th anniversary NCAA Tournament team at halftime
3 p.m.: Mix and mingle with alumnae players and current DU players in the Varsity D room
4 p.m.: Reception with cocktails and hors d'oeuvres in the Mitchell Center All-American Room for all women's basketball alumnae and guests with special recognition of the 25th anniversary team
We hope you can join us for all the fun! Let us know if we can expect you by registering.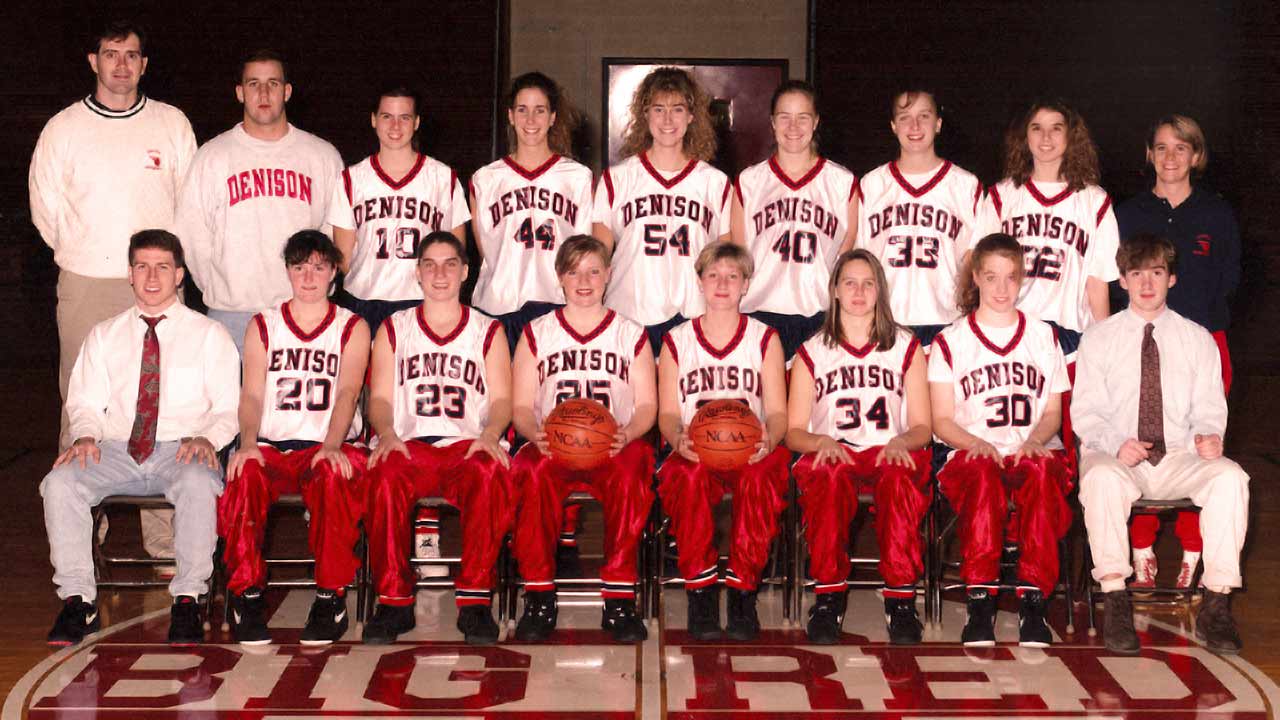 The 1993-94 Denison Women's Basketball Team