Documentary Discussion with Filmmaker Emily Hopcian '12
Thursday, April 15, 2021 12:30 pm EDT to 1:30 pm EDT
Register for this Event
See Who's Attending
---
Join us for a conversation with filmmaker Emily Hopcian '12 as she discusses her new documentary DURGA: Forging a New Trail.
Join us for a conversation with filmmaker Emily Hopcian '12 as she discusses her new documentary DURGA: Forging a New Trail.
For the last two years, Denison alumna Emily Hopcian '12 has been working on the documentary titled "DURGA: Forging a New Trail." The film chronicles the story of Durga, a woman who defied societal expectations to forge her own career path as one of the few female guides in Nepal.
During this live event, Emily will share about how the idea for the documentary came about as well as her experiences with the creation and development of the project. She will discuss more about Durga's story and the cultural expectations of women in Nepal. Maureen Harmon, Denison's director for editorial and creative content and editor of the Denison Magazine, will serve as moderator.
Registrants will be emailed a special link to watch the documentary prior to the event. You can watch the trailer here.
Attendees will be emailed the Zoom link in their registration confirmation and again before the event.
About the documentary
DURGA: Forging a New Trail, a short documentary film, tells the story of 34-year-old Durga Rawal, the only guide of any gender from her village in northern Nepal. In a country where boys receive an education, men seek employment in larger cities and girls and women are often left to work on family farms and within their homes, Durga's is a story of defying cultural, societal and familial expectations to pursue an independent life. It is a story of female empowerment and gender equality about a brave young woman who is forging her own trail.
The film explores and celebrates bold dreams and the unwavering strength it takes to overcome doubt, discrimination and harassment to break free from the narratives that are put before us and intentionally reach for a life that is uniquely ours.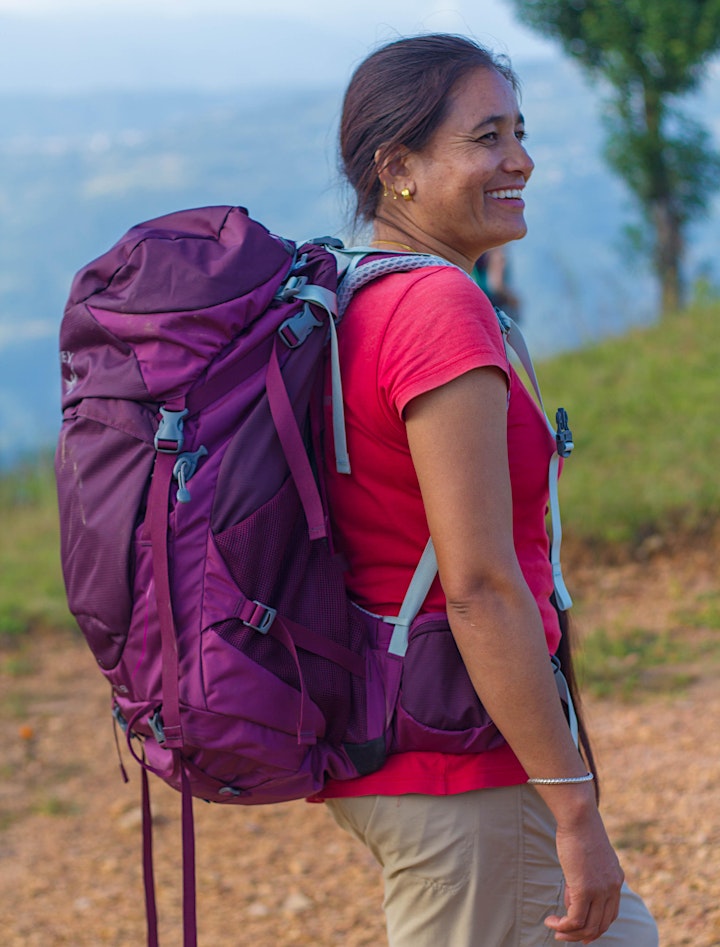 About the director
Emily Hopcian '12 is a storyteller and content producer with a focus on character-driven stories of outdoor adventure and social and environmental impact. In her four years with One World Play Project, she explored, shaped and directed more than 27 videos featuring stories from Brazil, Cambodia, Ethiopia, Haiti, Italy, Kenya, Myanmar, South Africa and the U.S. Throughout the past 10 years, Emily has written, directed and produced stories for National Geographic Adventure, REI Co-op Journal, Osprey, Sidetracked Magazine, Alpinist, RANGE Magazine, One World Play Project, She Explores and more. Currently based in Bariloche, Argentina, Emily seeks to tell the stories of everyday explorers on extraordinary adventures. She's passionate about telling truly local stories that carry universal themes to inspire global understanding and connection. Emily graduated from Denison in 2012.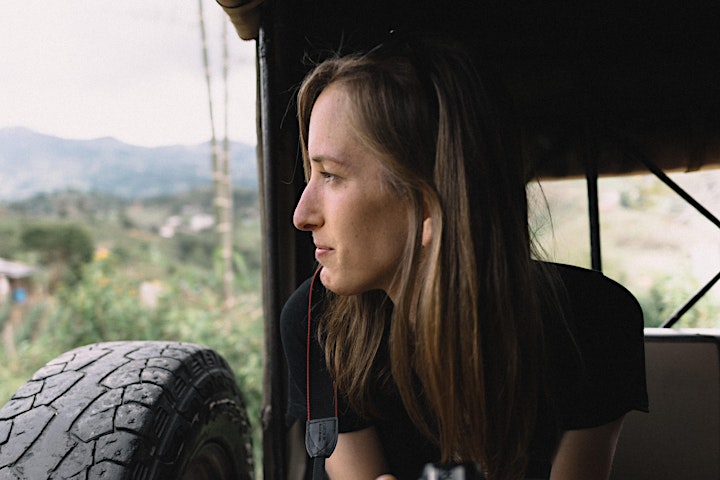 About the moderator
Maureen (Mo) Harmon earned a B.A. in English with a concentration in literature from Penn State Erie, The Behrend College, in 2000. She has spent 16 years working on college magazines, first as an associate editor, then senior editor at The Penn Stater. During that time, the magazine earned a number of national awards, including Sibley Award from CASE—the highest award given by CASE to publications of its kind. Mo joined the Denison family in 2009 as editor of Denison Magazine, which has continued to earn national notice and top awards under her editorship. In addition, as director for editorial and creative content in University Communications, she helps to oversee Denison's brand, as well as various design, writing, and print projects for the college.