Denison Connecting: What's Next? Virtual Coaching Circle for Women
Wednesday, March 6, 2019 12:00 pm EST to 1:00 pm EST
Register for this Event
See Who's Attending
---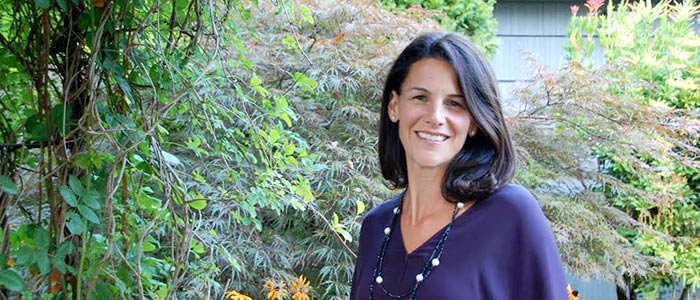 A fantastic opportunity for Denison women
Have you set new goals for your career? Are you starting to think about what's next, maybe graduate school, getting that promotion, or even a complete job or career change? What are the keys to personal and professional success?
Career coach and expert Lucy Reynolds '94 will help you clarify your goals and set you on the road to success. Lucy has teamed up with Denison Connecting to offer a four-month virtual coaching circle for up to 12 Denison women. Read more about Lucy's work with Denison alumnae here.
The small group sessions, called "What's Next?" are held via Zoom conferencing. You'll explore topics around your values, the power of choice, navigating change, utilizing your strengths, assessing surrounding opportunities, defining your own brand, and creating a personal advisory board. The cost is $200 and includes six group sessions, as well as a one-on-one session with Lucy. These virtual sessions will take place online from noon to 1 p.m. ET (9 to 10 a.m. PT) on the following Wednesdays: March 6, March 20, April 3, April 17, May 1, and May 15.
Antoinette Belson '10 talks about the 2018 coaching session saying, "I had no idea this was something I wanted or needed to do. I know, naively, I wanted Lucy to provide me with the answers. What happened instead was I formulated my own path based on the other group members' experiences and Lucy's guidance."
Lucy is founder of Olerai Leadership and a CTI Co-Active Coach® and facilitator. She helps people through change in the workplace, finding their full potential as leaders, and she works with groups to develop high-performing team dynamics.
Lindsay Clark '00 was hoping to discover a clear line of sight to a specific field or career and what that might look like. "I was impressed with how even the simplest of 'assignments' led to deep reflection and realization, and helped guide me toward what type of role I needed to seek next. Lucy helped me use my personal values and gifts to narrow that down until I had a clearer picture of what the future needed to hold."
Leadership coach Lucy Reynolds will guide participants through a series of individual assignments and regular collaborative sessions exploring the following topics:
• Defining What Is Important To You
An exploration and inquiry into what is valuable to you in your work and life.
• Realizing The Power of Choice
Knowing what you want your future career opportunities to look like moving forward and being "at choice" and empowered to make it happen.
• Initiating / Navigating Career Changes or Life Transitions
Debunk assumptions about challenges and self-limiting beliefs that keep you small and staying in one place.
• Utilizing Your Strengths (Super Powers)
Understand, name and celebrate your strengths, and learn tools for activating them more fully into your work and personal life.
• Assessing The Needs Of The World You Are Moved to Meet
Match skills, abilities and passions with opportunities and needs of the world around you, to enable your greatest impact.
• Defining Your Personal Brand
Reflect on the most compelling articulation of your personal brand, so you can tell your story.
• Creating Your Own Career Advisory Board
Assemble and leverage your own personal board of advisors to champion and advocate for you throughout your career journey.
Space is limited, so sign-up today!
If you have any questions, please don't hesitate to reach out to Allie DeFries, associate director of Alumni & Family Engagement, at defriesa@denison.edu or 740-587-6611.