Our 50th Reunion will be held on campus June 1-3, 2023!
Dear 1973 Classmates,
In June 2023, it will be 50 years since we bid adieu to our time on The Hill, President Smith, the Bio Reserve, Ebaugh Pond, Evergreen's Red Velvet Cake, the Union's Double Cheeseburgers,  and the terror of comprehensive exams.
We hope you'll choose to come to Granville in June to celebrate and raise a glass to a few of your fondest memories!
Until then, please explore this page and reminisce by flipping through our Baby Book and Adytum. Reconnect with members of our class by joining our Facebook group (click here or search "Denison University Class of 1973" in Facebook), and consider how you can take a more active role in Denison's bright future.
Hope to see you in Granville!
Debbie Walter Joslin and Dick (Kono) Hooker
Class of 1973 Reunion Co-Chairs
Reunion Registration is Open!

We encourage you to come home to Granville and experience Reunion Weekend with your classmates. Be sure to register today!
Contribute to Your Celebration Book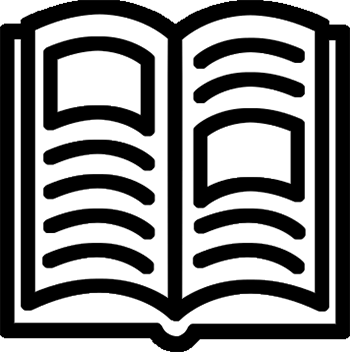 Participating in your class book is a wonderful way to stay connected and reflect on your Denison experience before your reunion. The form is now available here and the deadline for entries is January 15, so don't delay!
If you need a little inspiration, check out a few entries from your '73 classmates.
Give to your Class Gift
Support your class gift online or complete a pledge form to honor your mentors and your time at Denison. Members of the Class of 1973 will present their class gift during reunion in June 2023.
Oh, to be young again!
View your classmates' video invitations
| | |
| --- | --- |
| Bill Sperry '73 and Jon Wells '73 | Debbie Walter Joslin '73 |
| Dick Hooker '73 | Paul Cummings '73</strong |
Know Before You Go
Your 50th Reunion Committee
Dick Hooker, Co-Chair
Debbie Walter Joslin, Co-Chair
Nancy Ball-Licorish
Sharon Siegel Carr
Beth Conkling Colmery
Paul Cummings
Judy Durzo
Greg Ellis
Rick Fleck
Susan Harriss
Terri Kaiser Hess
Beverly Bird Lloyd
Corrine McMaster Morgan
Michael Miles
Sheila Newkirk
Joan Perry
Lynne Newcomb Schorling
Karen Kendig Simon
Jim Simon
Richard N. Skuse
William M. Sperry
Lynn Stuckey Trau
Rollie Trayte
Mark D. Trumbull
Linda Ginsburg Watts
Debi Weldele
Jon Wells