Abigail E. Pringle, 1996
B.A., Denison University


Business Executive, Denison Trustee
The Wendy's Company
Columbus, Ohio
---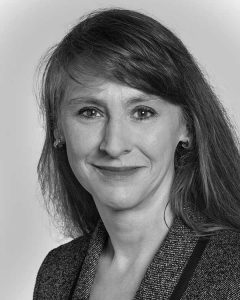 In 2019, Abigail Pringle was named president of international and chief development officer of the hometown favorite hamburger chain, Wendy's. As a senior leadership team member, she is responsible globally for design, construction, real estate planning, and portfolio management, as well as franchise recruiting and development. She also has profit-and-loss and general management responsibility for the international business that operates nearly 1,000 restaurants across 30 countries and territories. 
Abigail began her career at Wendy's in IT in 2002. She is a high-energy leader who thrives on big challenges and effectively leads her teams through significant transitions. Abigail is the executive sponsor of Women of Wendy's — an employee resource group focused on developing and empowering female leaders at Wendy's.
Abigail is an experienced executive with a sharp focus and aptitude for differentiating the customer experience in a highly competitive marketplace. At Wendy's, she has transformed a tired brand and franchise system by leading more than $2 billion in franchise merger and acquisition transactions and led a significant brand overhaul, including building design, logo, employee apparel, and packaging.
These changes, particularly the remodeling and building of restaurants, have driven significant sales and customer count growth and increased brand relevance among millennial consumers.
Outside of Wendy's, Abigail serves on the board of directors at the Columbus Chamber of Commerce and sits on the Strategy Committee. Abigail also serves on the advisory board of Dupler Office, a privately held full-service office furniture dealer.
Abigail has a long history of giving back to Denison. She has served on the Board of Advisors since 2018. Abigail participated in the Reunion Gift Committee from 2004 to 2006. She volunteered with Denison's Drug and Alcohol Resource Team, a campus committee dedicated to ongoing education and raising awareness about alcohol and other drug abuse. Abigail was a career advisor from 1996 to 1999.
While studying at Denison, Abigail was a student admission ambassador, and she participated in Alpha Kappa Delta, Denison International Student Association, Denison Community Association, and the campus radio station WDUB.
Abigail's fondest memories from Denison are the special friendships she formed with classmates, professors, and staff that remain strong to this day, as well as the mindset cultivated while on The Hill of being a life-long learner. 
Abigail currently resides in Columbus, Ohio, with her husband David and their two children, a son, who is a proud member of the Denison Class of '25 and a daughter who will be in fourth grade.