Amy Goslee DeWitt, 1993
B.A., Denison University
M.S., John Bastyr College of Naturopathic Medicine


Community Volunteer

Cincinnati, Ohio
---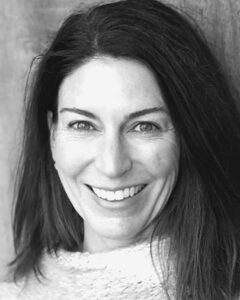 Amy Goslee DeWitt is an active and dedicated community volunteer in the Cincinnati area. She is vice-chair of the Seven Hills School Board of Trustees, where her children have attended and currently attend school. She also is a member of the Women's Committee of Cincinnati Parks, a group of civically minded leaders whose mission is to support neighborhood parks across the city. In addition to her volunteerism, Amy and her husband, Andrew '93, were early supporters of the Cincinnati Museum of Art's newest campaign, A New View, which broadly supports visitor experience and community impact.
Amy graduated from Denison with a Bachelor of Arts in psychology in 1993. While on The Hill, she was a member of the varsity field hockey team. She was active in the Denison Campus Governance Association and remains a sister of Delta Delta Delta sorority and the Varsity D Association. Amy earned her M.S. from the John Bastyr College of Naturopathic Medicine in 1997 and went on to work as a dietitian.
Amy and Andrew have been spirited and engaged members of the Denison alumni community. Together, they exemplify what it is to stay connected with and committed to Denison after graduation. Amy has served on her Reunion Gift Committee and was a Reunion volunteer in 2018. She serves Denison as an Admission Ambassador and as a member of the Board of Advisors and Family Leadership Council.
Both Amy and Andrew established The Amy '93 and Andrew '93 DeWitt Family Endowed Fund for Denison, supporting the highest priorities for the college. 
Amy and Andrew live in Cincinnati, where they have four children, Rosie '22, Egan, Graham '27, and Timmy.