Anne Powell Riley, 1953
B.A., Denison University
M.A., Syracuse University


Philanthropist, Educator and Community Volunteer

Upper Arlington, Ohio
---
Citation awarded May 2018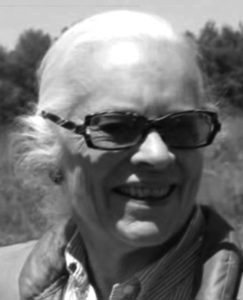 As a child, Anne was lucky to travel the back roads of our country and observe that others were not as fortunate as she was. She also decided the Golden Rule was a good guide for life. As a result, at Denison she chose a major in citizenship along with courses in philosophy, economics, sociology, and government. An M.A. in education at Syracuse led to teaching in San Diego. Following her teaching career, Anne continued her family business of providing middle-income housing.
While at Denison, Anne developed an interest in politics as a way to participate in and work for the common good. She later was active in the Young Republicans, but also was campaign chairman for a Democrat friend. As a volunteer, she delivered Red Cross blood and Meals on Wheels, led a Girl Scout troop, was a church camp counselor, tutored refugees, and helped to prepare tax returns on a Navajo Indian reservation, and was treasurer of several social service groups.
She became active in a group running a halfway house to help former offenders and their families become productive citizens. From one house for 10 people, the Alvis House grew to a multi-million-dollar operation with programs throughout central Ohio. She later served as chairman of the board. Anne also became the coordinator for elementary school volunteers in the Columbus Public Schools, presented travelogues, and was the "Pioneer Lady." And for many years, she was on the board of World Neighbors, helping communities "at the end of the road" identify the root causes of their problems and work together to become healthier and more self-sufficient.
Anne's lifelong love of nature led her to encourage Denison to offer coursework in environmental education, for which she established an endowment. As a philanthropist, Anne supports organizations that work for sustainability, social justice, and quality of life. As a traveler, she enjoys learning about different cultures, visiting China when they "still wore Mao jackets," mountain villages in the Andes, and former head-hunting cultures in Irian Jaya and Tibet, and she has enjoyed jazz in Cuba.