Barbara Jack Strickland, 1974
B.A., Denison University


Marketing Communications Executive, Strategic Communications Consultant

Fairfield, Connecticut
---
Citation awarded May 2018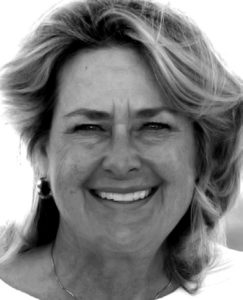 Barbara entered Denison with a passion for the business of advertising and found the cross-discipline liberal arts environment a stellar foundation for a career that would demand the most in terms of strategic insight, creativity, resourceful leadership, and productive interpersonal engagements.
She graduated magna cum laude in speech communications in 1974 and began the next day at the Ketchum, MacLeod & Grove agency in Pittsburgh as an assistant account executive for Heinz.
Barbara's early success and rapid advancement led her to New York in 1978, where she began her 21-year career at Young & Rubicam. There, she managed a variety of brands for General Foods and led the AT&T account, taking its brand global in the years post-divestiture. She then headed the NYC operations of Y&R's Wunderman direct marketing subsidiary and was promoted to Wunderman Worldwide CEO in 1997. That same year, she was named one of Advertising Age's 25 Women to Watch. She was on the team that took Y&R public in 1998, retiring the next year to start her own consultancy.
Barbara launched Academy Consulting in 1999, dividing her time between NYC and her home in Fairfield. It was there she met Ross Strickland, and they were married in 2003. Barbara served as a Denison trustee from 2001 to 2009 and has contributed as a career advisor, on the Women for Denison Program Committee, and Organizational Studies speaker. She has served as chair of the Connecticut Audubon and as head of trustees and lay leader at Greenfield Hill Congregational Church.
Today, Barbara and Ross divide their time between Fairfield and their home at Sailfish Point in Stuart, Fla., where both are active in the community.
Barbara's most recent passion is exploring the oxymoron known as retirement. She is developing a series of articles that examine life post-career, with its wide-ranging acts of creativity and renewed self-discovery. "Fresh Acts" is working itself up into a blog — stay tuned. In the meantime, Barbara is a dedicated golfer, a tournament bridge player (only nine more points to Life Master!), and the proud stepmom of Brian (Kerry) and Greg (Tania) and a devoted Nana to Carly and Valerie.