Charles "Charlie" G. Brown III, 1970
B.A., Denison University
J.D., Yale University


Executive Director and National Counsel


---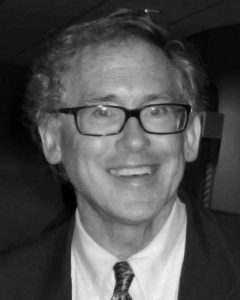 Charlie is the national counsel for Consumers for Dental Choice and the founder of the World Alliance for Mercury-Free Dentistry. In the fight for mercury-free healthcare, Mr. Brown is the key player in the worldwide movement to eliminate mercury amalgams and bring mercury-free dentistry into the mainstream — internationally by leading delegations to the Minamata Convention on mercury and domestically by changing the policies of state dental boards and the U.S. Food and Drug Administration.
Charlie served as a staff attorney for the Federal Trade Commission and then as a deputy attorney general of West Virginia. He was elected and then re-elected the attorney general of West Virginia. He argued a case before the U.S. Supreme Court (often noting, with humor, that he lost that case 9 to 0!). He authored the book, First Get Mad, Then Get Justice: The Handbook for Crime Victims, and edited a history written by his great-grandfather: The Sherman Brigade Marches South / the Civil War Memoirs of Colonel Robert Carson Brown.
Charlie Brown has devoted his life to community service. At Denison, he was president of the Denison Community Organization and a driving force in motivating volunteers and making connections for community service projects. A member of Beta Theta Pi and a debater in intercollegiate tournaments, he was selected to Phi Beta Kappa and Omicron Delta Kappa. In 1972 he worked as a civil rights worker for Mayor Charles Evers of Fayette, Mississippi. Playing hooky for much of his 3d year fall semester at Yale Law School, he returned to his hometown, Mansfield, to run the successful campaign for the state legislature for his brother Sherrod, an operation done out of the Brown family basement — the starting point for Sherrod's rise to become, decades later, Ohio's senior U.S. Senator.
Charlie's wife Anne Swanson is a quite successful Washington attorney. His daughter Tara is a nonprofit group activist who won the Rosa Parks award in her community. Charlie has remained active in his support of Denison as an alumnus through serving on the Alumni Council and hosting student internships for 20 years. Charlie is a supporter of the Denison Annual Fund.