Christopher H. Bartlett, 1983
B.A., Denison University


Finance Executive

Owings Mills, Maryland
---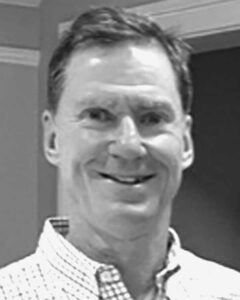 Chris Bartlett is a partner, a member of the executive team, and currently serves as chief investment officer for investment risk and co-head of the institutional business at Brown Advisory, an independent investment management and strategic advisory firm in Baltimore, Maryland. He has been with Brown Advisory since 2012, having previously served as head of private client, as well as private client chief investment officer. 
In 1983, Chris graduated from Denison, earning a Bachelor of Arts in history. While a student at Denison, he was a member of the varsity lacrosse team and a brother of Sigma Chi fraternity. 
Following graduation, Chris worked as an associate at Bunge in commodities trading, moving to Kidder Peabody as an associate in equity trading in 1985. From 1987 to 1999, Chris served as managing director and senior trader at Alex. Brown & Sons before joining Wells Fargo as a managing director. Chris was head of global equity sales and trading at Wells Fargo from 2005 to 2012, where he was responsible for trading, sales trading, and domestic and international institutional sales. 
In addition to his career at Wells Fargo, Chris was a board member of Wells Fargo International Ltd., a member of the Securities Management Committee, and chair of the Development and Engagement Council. Additionally, Chris has served on numerous market structure groups, including NYSE and NASDAQ trading committees.
Chris also continues to serve his community, both locally and nationally. He is chairman of the Baltimore Symphony Endowment Trust, a mentor at the Commit Foundation, and board secretary of the U.S. Lacrosse Foundation. He has formerly served as a board member of St. Paul's School for Girls. 
Throughout his career, Chris has remained faithful to his Denison roots. He continues to give back to his alma mater through valuable volunteer work and faithful, generous financial support. Chris has served as an alumni fellows participant, a fundraising campaign volunteer, and a Class Reunion Committee member since graduation. He has also served on his Reunion Gift Committee and as a Campaign Feasibility Study participant. In addition, Chris was a member of Denison's Board of Advisors and served the Admission Office on the Denison Alumni Recruiting Team.
Along with his wife, Joanne Passano Bartlett '83, Chris founded the Christopher '83 & Joanne Bartlett '83 Fund for Career Exploration, an endowment that supports the launching of Denison students into meaningful lives and careers after graduation.
In addition to his giving, Chris' father established the Bartlett Family Fund for Faculty, supporting senior and junior faculty, especially those within the social sciences. The Bartletts also remain committed to Denison as steadfast donors to the Denison Annual Fund.
Chris and Joanne currently reside in Owings Mills, Maryland. They have two children, Elizabeth and Nicholas, and a grandson, Wesley.