James L. Quarles III, 1968
B.S., Denison University
J.D., Harvard University Law School


Sr. Counselor to the Special Counsel
U.S. Dept. of Justice
Bethesda, Maryland
---
Citation awarded May 2018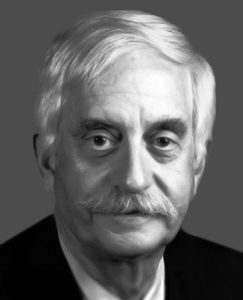 Jim (or more frequently known as "Q") left Denison in 1968 and headed to Harvard Law School. Keenly aware of the role that professors play in life — Irv Wolf, Mark Smith, and Lionel Crocker had defined the Denison experience — Jim was going to find out once again the importance of a professor. Having Archibald Cox as a constitutional law professor led to Jim being appointed as an assistant special prosecutor on the Watergate Special Prosecution Force.
Having convinced Sharon Taft '70 to come to Boston and eventually marry him, he rewarded her by getting fired in the "Saturday Night Massacre" two weeks before she was scheduled to deliver their first child, Jessica.
After Watergate, Jim returned to what was then Hale and Dorr, a Boston firm where, ironically, President Nixon's lawyer, James D. St. Clair, practiced. Jim practiced with the firm for 41 years, opening its Washington, D.C., and Palo Alto, Calif., offices.
In 2004, the firm merged with the firm of a fellow assistant special prosecutor and Archibald Cox student to produce WilmerHale, a firm of more than 1,000 lawyers.
Jim's practice was exclusively devoted to trial work, and for the last 20 years, concentrated on intellectual property trials for technology companies such as Intel Corporation and Apple.
In May 2017, Jim's partner Robert S. Mueller III was appointed as the special counsel in the United States Department of Justice. Jim had worked with Mueller in the Ray Rice domestic violence investigation for the NFL and as settlement counsel in the Volkswagen Clean Diesel Litigation. Jim resigned from WilmerHale and was appointed senior counselor to the special counsel.
Jim is married to Sharon Taft Quarles '70. They have two children, Jessica and Mathew, and four grandsons.