James R. Gordon, 1968
B.A., Denison University
J.D., University of Pittsburgh School of Law


Attorney-at-Law

Denver, Colorado
---
Citation awarded May 2018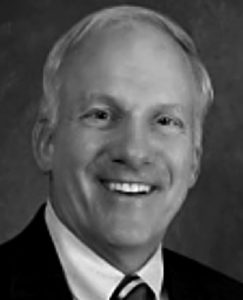 Serving as a JA, head resident, varsity wrestler, and member of ODK at Denison prepared Jim for a career in law and leadership. After graduation, and with the Vietnam War in full swing, Jim joined the Army Reserves. During advanced infantry training, as a platoon commander, he transformed a barracks of 60 men from last to first in rankings on the base. Accordingly, Jim received a special Letter of Commendation from the base commander for exemplary leadership.
While at Pitt Law School, Jim served as the president of the Student Bar Association and instituted a keynote speakers' program still in use today. After practicing law for four years with a large Pittsburgh firm, Jim then headed west and became a senior partner in an eight-person Denver law firm, where he enjoyed a rewarding legal career for more than 40 years, practicing in the areas of complex commercial litigation, business law, and estate planning. He also served as the president of the Southeast Metropolitan Law Club. Jim was recognized by his peers as a preeminent attorney for both his legal ability and ethical standards.
After serving as a regional fundraising chair for several years, Jim served as Denison's National Annual Fund Chair for two consecutive years. This year, he is deeply honored to co-chair the Class of 1968 50th Reunion Committee. He has been blessed in that endeavor by a large and talented group of committee members.
Jim also served as president of a venerable Colorado men's social and charitable organization and as an officer of his residential community. He is engaged in numerous volunteer activities, including visits to patients at a local hospital, outreach to feed and clothe the homeless, and helping a group maintain the homes and yards of elderly widows in the community.
Jim still bikes, hikes, skis, and golfs in the beautiful Colorado Rockies. He is married to Linda, his wife and soul mate of 42 years. They are immensely proud of their two children, Michele and Chris, and their spouses and seven grandchildren. Faith, family, friends, and service have long been the cornerstones of Jim's life.