Jonathan E. Bridge, 1982
B.A., Denison University
School Management and Leadership Certification, Harvard University


Education Advancement Administrator

Hunting Valley, Ohio
---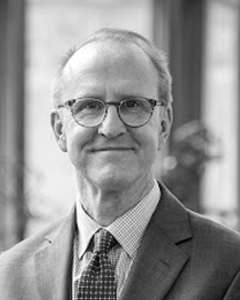 Jon Bridge's work has uplifted the status of four academic institutions, including Denison. Highlighting the importance of genuine engagement with alumni and attention to institutional purpose, Jon's leadership has changed cultures within the institutional advancement divisions of these fortunate schools. His work has been recognized for its significant impact.
When Jon graduated from Denison with a degree in studio art, he had already made strong contributions to his undergraduate community. He entered as a member of the soccer program and eventually became the first coach of Denison's squash team in 1995. He then coached the team to five top-10 finishes among all colleges and universities nationwide and reached a national ranking of sixth, ahead of several Ivy League and other Division I schools. He became a volunteer in 1982 and has volunteered for his alma mater ever since. Jon's contributions to Denison extend deeply beyond his years as a student.
After graduating, he followed his scholarly passion into private education. Jon became a teacher and director of publications at The Lowell Whiteman School (now the Steamboat Mountain School), a unique boarding institution in Steamboat Springs, Colo. His experience there led him to become the director of alumni relations at the Riverdale Country School in New York City in 1985.
Jon spent nearly a decade building a career in education before returning to work at Denison. In 1990, he left Riverdale and faced the unique challenge of directing Denison's Annual Fund. He eventually became a senior development officer in the Office of Major and Planned Giving, accumulating esteem and creating university impact for 17 years.
Today, the culture of genuine engagement fostered under Jon's leadership in Institutional Advancement is still appreciated, and the support he inspired from Denison alumni, parents, and friends continues to enable Denison's faculty, administrative staff, and student body to be the architects of their own lives.
By 2007, with nearly three decades of experience working as an educator, administrator, and catalyst of growth, Jon felt ready to move on to a new challenge. Jon became the director of advancement at University School in Hunting Valley near Cleveland. University School is an all-boys institution serving students from junior kindergarten through 12th grade. Its mission is to expose its students to a broad range of perspectives in order to inspire their potential to become men of character and service.
Also at University School, Jon coaches the only high school squash program in Ohio, and under his guidance, the school has won three divisional national championships. For a Denison man of character and service, the school has proven to be a strong fit. Inspired by Jon's advancement leadership, University School was recognized in 2012 and 2013 with the CASE Circle of Excellence Award for Most Improved Fundraising. Then, in 2014, the school won the CASE Educational Fundraising Award for Overall Performance and Sustained Excellence. Jon is currently the chair of CASE's Independent School Leadership Group. Clearly, Jon has showcased his instrumental skill set in the development of academic excellence.
We are extremely proud to recognize and celebrate Jon as a Denison alumnus from the Class of 1982, as a former employee, and for his years of contributions and exemplary reflection of Denison's mission.
Jon and his wife, Mary Kay, have two children, Anna '21, and Chris.