Judith Hamrick McJunkin, 1970
B.S., Denison University
M.A.T. Indiana University


Community Volunteer and Fundraiser

Charleston, W.Va.
---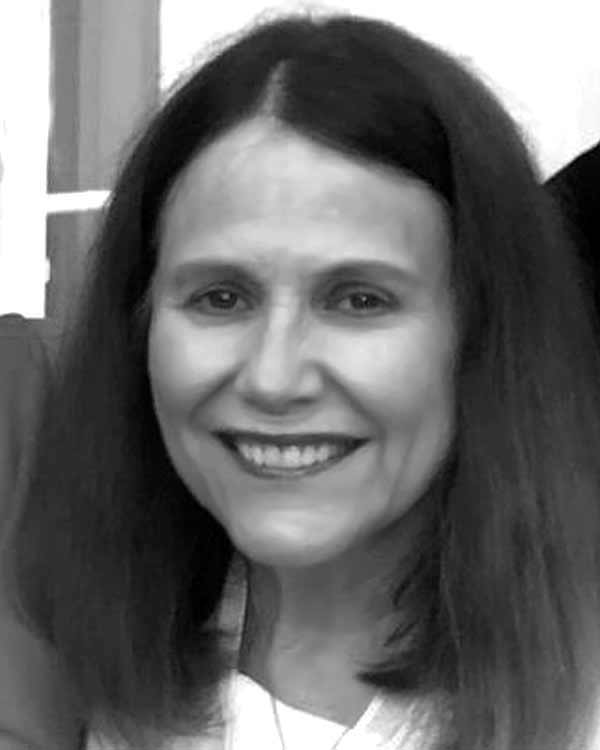 After graduating from Denison with a major in psychology in 1970, Judy earned her master's degree in speech pathology and audiology from Indiana University. Following her marriage in 1971 to Dr. Brittain McJunkin, she immediately began work as an instructor in the Speech Pathology/Audiology Department at West Virginia University, where she taught introductory courses and supervised students in their clinical work. While her husband was in medical residency at the University of Virginia, she continued working as a speech pathologist in Charlottesville and intermittently in Charleston throughout the years.
After their move with their two young sons to Charleston, W.Va., in July of 1978, Judy began a 42-year career volunteering and fundraising for a wide variety of nonprofits. In 1980, with a small group of other community members, Judy formed Kanawha Hospice Care, West Virginia's first hospice program, and one that was home-based. During the initial years, she served in multiple capacities — volunteer director, patient caretaker relief, treasurer, speaker's bureau, board member, and board president. In 1997, Judy became co-chair of a multi-million-dollar capital campaign to build the state's first freestanding hospice house, which opened in 2001. Two years later, she again served as capital campaign co-chair to build the facility's second 12-bed wing, which opened in 2005.
Continuing in her tradition of fundraising, Judy became a two-term board member of the Charleston Area Medical Center Foundation, where she was on the committee of its capital campaign to build a new cancer center for southern West Virginia. Her other board memberships also include two five-year terms on the Greater Kanawha Valley Foundation and 17 years on the Distributions Committee; the West Virginia Arts Commission; the University of Charleston Builders; Pro-Kids; and Capitol Market. In addition to serving as PTA president in three of her boys' Charleston schools and as a Junior Great Books teacher, she was on the Parents' Council at The Taft School in Connecticut; Brown University in Rhode Island; and Bowdoin College in Maine. Judy was honored as a Paul Harris Fellow, a non-Rotarian award for Exceptional Community Service.
With a strong interest in climate change and as conservation chair for her garden club, Judy organized a 2014 climate presentation, bringing renowned Ohio State climatologists Drs. Lonnie and Ellen-Mosley Thompson to speak to 750 Charleston residents about their 40-plus-year investigation of climate change and glacial retreat through their excavation of core ice samples drilled in Antarctica, Greenland, Peru, and the Himalayas.
At Denison, Judy is a member of the Barney Family Society and has been an active volunteer serving as the tri-chair of her 50th Reunion Committee and co-chair of her 40th Reunion Committee. She has served as a regional event volunteer, an admissions volunteer, and the Women for Denison Committee.
Judy and her husband, Britt, live in Charleston, W.Va. They have a son residing with his wife and two children in Madrid, Spain, and another son in Boston.