Laura J. Enos, 1968
B.A., Denison University
J.D., Hastings College of the Law, University of California


Entrepreneur

San Francisco, Californis
---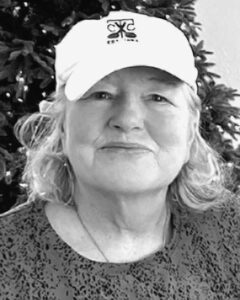 Laura Enos is a founding investor, board member, and the chief operating officer of the Los Angeles-based luxury fragrance lifestyle brand, Perfumehead. She utilizes her entrepreneurial skills and her legal experience in this role, pitching the perfume line to 5th Avenue retailers and lugging boxes on a weekly basis to FedEx with her creative partner. In addition to her roles and responsibilities at Perfumehead, Laura serves as a board advisor and investor at Studio Null, a premium non-alcoholic wine company. 
Laura graduated from Denison in 1968, earning her Bachelor of Arts in history. During her time as a student, she was a sister of Pi Beta Phi and a member of Phi Beta Kappa as well as the party sorority Pi Society. Upon graduating from Denison, Laura spent a few years teaching tennis at the Racquet Club in Palm Springs, California. While teaching tennis, one of her students was the dean of the University of California's Hastings College of the Law in San Francisco. This introduction sparked Laura's entry into the legal field. Her tennis students put together a fund to pay for all her law school expenses. She was handed her diploma by that year's commencement speaker, who happened to be one of those supportive tennis students! 
Laura met the founders of Benefit Cosmetics in the back row of her low-impact aerobics class. She began representing the founders as outside counsel and eventually joined Benefit as Chief Operating Officer after it was acquired by LVMH. 
In addition to her business ventures, Laura is an active member of her community in San Francisco. She has represented the city on the San Francisco Bay and Conservation Commission. Laura served for 19 years as a trustee and city commissioner of the Asian Art Museum and for 10 years as the President of the San Francisco chapter of the National Junior Tennis League, founded by the late Arthur Ashe to introduce inner-city youth to the game of tennis.
Her service and support do not stop there. Laura continues to give back to her alma mater and the Denison community. Among her many contributions to the college and her classmates, Laura has served as a member of the Board of Advisors since 2019, co-chaired her 45th Reunion Committee, and co-chaired her 50th Reunion Gift Committee.
Laura continues to reside in San Francisco.