Milton D. Baughman, 1969
B.A., Denison University 1969
M.B.A., Columbia University School of Business 1971


Banker, Philanthropist, Community Volunteer

Columbus, Ohio
---
Citation awarded May 2019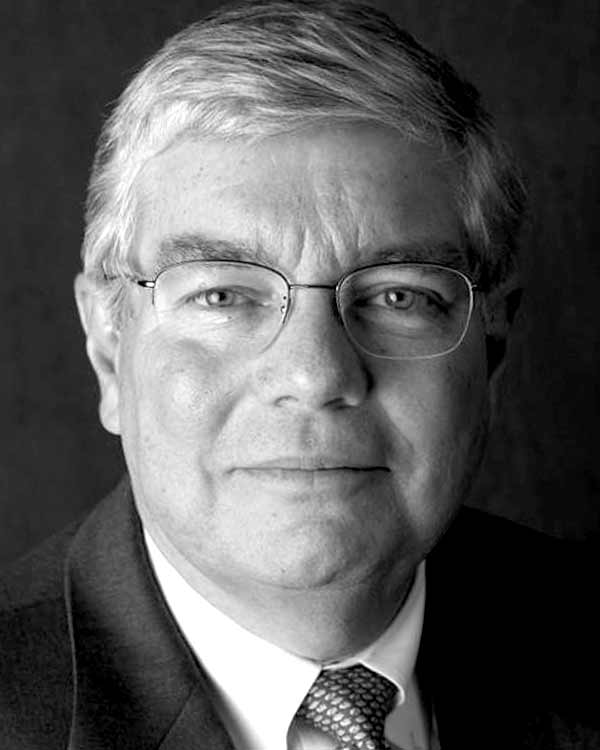 Milt left Denison after graduation and headed directly to the Columbia University School of Business in New York City, where he earned his Master of Business Administration degree. Staying in New York, Milt started his business career at Manufacturers Hanover Trust Company, where he worked in the bank's corporate holding company and international division.
In New York, Milt met and married his wife, Julia Gilbert, a North Carolina native. The high point of almost 20 years with "Manny Hanny" was spending two years managing an office in Hong Kong. Upon returning to an assignment in New York, Milt and Julia moved to Connecticut, but an opportunity to join Huntington National Bank in Columbus lured Milt back to the Midwest and Central Ohio. At Huntington, Milt's primary focus was on acquisitions for the bank and the subsequent merger integrations.
In 2009, Milt left Huntington and became president of the Greater Columbus Arts Council (GCAC), a primarily public-funded non-profit institution that supports arts organizations and artists in Columbus. On an annual basis, GCAC provided operating and project support to more than 65 arts organizations along with professional development and related supply grants to nearly 100 individual artists. The experience at GCAC offered in-depth experience with myriad arts programs and artists in Central Ohio.
Milt served on the boards and in leadership positions with several non-profit, social-service organizations and arts groups in Columbus. Since his retirement, he and Julia have been active travelers.
Milt and Julia live in the German Village neighborhood of Columbus. They have two children, Tom and Kate, and one granddaughter.
As Milt has reflected on his Denison experience, he most highly values the many great friendships made and the important value of a liberal arts education. Milt noted that, "In this increasingly complex and technology-focused culture, a liberal arts education offers a broad perspective and great context to the world around us."