Paul A. Dimitruk, 1971
B.A., Denison University
J.D., New York University


Business Executive, Attorney, Denison Life Trustee

Boston, Mass.
---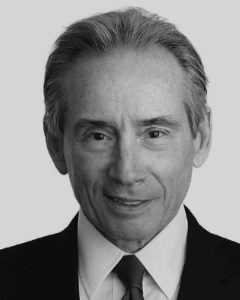 Paul Dimitruk is the co-founder and senior partner of Partners Capital Investment Group, a leading global outsourced investment office. The firm has over 300 professionals and manages more than $50 billion in assets for endowments, foundations, investment professionals, and family offices in Europe, North America, and Asia Pacific. Paul is a director or trustee of several not-for-profit organizations focused on education and national security. Paul is also a director of a strategic intelligence firm based in London.
Paul began his career in 1974 as a lawyer, ultimately becoming the managing partner of a global law firm's European practice. He entered the finance sector in 1985 when he became a partner of a global private equity firm. Paul has founded multiple companies in the investment sector.
Paul has long prioritized service to others. He is a trustee of the United States Naval War College Foundation. Paul is a member of the Business Executives for National Security, a coalition of senior business and industry executives who support U.S. national security. He is the co-founder and former chairman of the Navy SEAL Foundation New England. Previously Paul served on the Advisory Board of the Center for Strategic and International Studies and as a member of the Private Sector Advisory Group to the Department of Homeland Security.
Paul has contributed significantly to Denison's success, where he served as a trustee from 1999 to 2016. Paul was made a life trustee in 2017. He serves on the Investment Committee. From 1971 to 1999, and again in 2002 and 2021, Paul served as a Reunion volunteer. He served on the Reunion Gift Committee in 2011. He is a major gift donor and regular donor to the Annual Fund.
While a student at Denison, Paul was a history fellow and a member of the Phi Betta Kappa honorary, the Denison Campus Governance Association, and Delta Upsilon fraternity. 
Paul and his wife, Ingrid, live in Boston, Mass., and Santa Fe, N.M. Three of their four children and one of their daughters-in-law have served in the military, in the Marines, Navy, and Air Force, for over 50 years collectively. Members of their family have deployed to Afghanistan, Iraq, and multiple locations in the Indo-Pacific region.