R. Scott Trumbull, 1970
B.A., Denison University
M.B.A., Harvard Business School


Business Executive and Board Member

St. Joseph, Mich.
---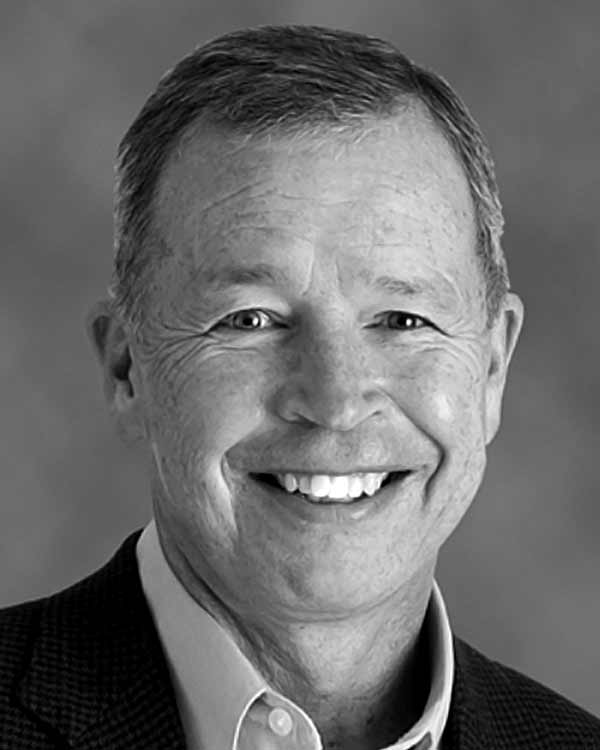 Scott Trumbull is the retired chairman of the board of Franklin Electric Co. Inc., a position he held from December 2002 to May 2015. From 2003 to 2014, Scott was also chief executive officer of Franklin Electric. During his tenure, Franklin Electric became a global technical and market leader in pumping systems, while the company's stock price increased more than 400%.
Prior to joining Franklin Electric, Scott spent his career with Owens-Illinois, Inc., a manufacturer of glass, plastic, and paper packaging materials. He became OI's chief financial officer in 2001 and left the company in 2002 to join Franklin Electric.
Scott also served as chairman of the board of Schneider National from 2009 to 2014. Schneider is one of the nation's largest trucking and logistics companies. In May of 2020, Scott retired after 20 years as a board member of Welltower. During his tenure on the board, Welltower's market capitalization increased from $600 million to $40 Billion. He also served on the board of Columbus McKinnon Corporation, the Toledo Museum of Art, and as a life trustee of Denison.
Scott gave back to Denison in numerous ways, including his service on the Board of Trustees from 1992 through 2018. he also has served the university as president of Alumni Council, national chair of the Annual Fund, a member of two presidential search committees, a career advisor, and a Parents Advisory Council member, as well as his involvement in several Reunion committees.
Scott and his family generously supported the development of the Trumbull Aquatics Center, which opened in the fall of 2012, and is ranked as one of the top collegiate aquatics facilities in the country. It has served as the site of the North Coast Athletic Conference Championships since 2014. It has also hosted the NCAA Division III Diving Regional in 2014, 2016, and 2020.
While at Denison, Scott was co-captain of varsity football, was president of Delta Upsilon fraternity, and a member of Phi Beta Kappa.
Scott faced mesothelioma, which he survived for five years before passing away on August 29, 2020. He was surrounded by his loving family at their St. Joseph, Mich., home. He is survived by his wife of 47 years, Margy and sons Matthew '99, Benjamin '03, and Will '05. Like their dad, all three boys were captains of Big Red varsity sports teams.
Also surviving are "unadopted son" Troy Botha '06; daughters-in-law, Heather Brand, Katherine L. Trumbull, and Dana Tookey Trumbull '04; grandchildren Andrea Beryl, Jaye Marian, Brynnan Brand, Katherine Scott, Upton Davis, Taggart Eberle, Bubba Eugene, and Beau William; brother, Mark Davis Trumbull '73 and his wife Linda Hickam Trumbull '75; sister, Susan Trumbull Magnuson '75 and Dan Magnuson; Margy's siblings, Betsy and Woody Stover and Ben and Bonnie Upton; and numerous nieces and nephews, including Margaret Beckly Upton Stover '06 and Chris Hickam Trumbull '07.