R. William Cornell Jr., 1956
B.S., Denison University
Postgrad Certificate, Eastman Institute
D.D.S., Case Western Reserve University


Dentist, Clinical Professor of Pediatric Dentistry

Naples, Fla.
---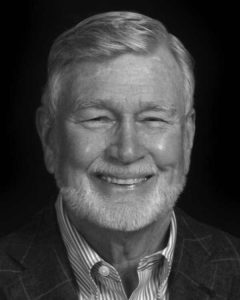 Bill Cornell is a clinical professor emeritus in the Department of Stomatology at the Northwestern University Dental School in Chicago. Pediatric Dentistry is one of 12 dental specialties recognized by the American Dental Association. Bill was a clinical professor in pediatric dentistry at Northwestern from 1976 until his retirement in 2001. He is a former chairman of the school's department of pediatric dentistry.
After earning a postgraduate certificate in pediatric dentistry at the Eastman Institute of Oral Health in the School of Medicine & Dentistry at the University of Rochester, Bill entered private practice in Fairview, Ohio, which he continued for 12 years. During that time, he joined the faculty at Case Western Reserve University, where he earned his D.D.S., teaching dentistry there for seven years. Combined, Bill has taught dentistry to undergraduate and graduate students for more than 45 years. Bill also served two years as a dentist in the United States Naval Reserve at Camp LeJeune in North Carolina.
Community service has always been a priority of Bill's. During his retirement, he has volunteered as a pediatric dentist for the Collier County Health Department in Naples, Fla., and as a courtesy clinical professor at the University of Florida College of Dentistry. While teaching at Northwestern University, Bill worked with students volunteering at the Donna Olsen Saturday Morning Peoples Clinic and led seminars for pediatric dental residents at Children's Memorial Medical Center, both in Chicago. While working in Fairview, Ohio, and teaching at Case Western Reserve University, Dr. Cornell served weekly at the Cleveland Public Schools' dental clinic.
Bill's commitment to giving back extends to Denison, as well. He served as a career advisor for seven years and has regularly contributed to the university's Annual Fund. In 2017, Bill and his wife established the Dr. and Mrs. Willian Cornell Jr. Charitable Remainder Unitrust to endow scholarships for students interested in health science.
Dr. Cornell is nationally recognized as an outstanding contributor to the field of pediatric dentistry. He is a life member of the American Board of Pediatric Dentistry. In 1981, he was elected to Omicron Kappa Upsilon, a national dental honor society, serving as president of the Alpha Chapter in 1992-1993. Bill was inducted into the American College of Dentists in 1988. Northwestern University Dental School recognized him with the Outstanding Teaching Award in 1997. Case Western Reserve University recognized Bill as a distinguished alumnus in 2010.
While at Denison, Dr. Cornell participated in club sailing, Phi Delta Theta, and men's soccer.
Bill and his wife, Chloe, live in Naples, Fla. and spend their summers with family in Chautauqua, N.Y.