Richard M. Seils, 1967
B.A., Denison University
M.S., Ohio University
Ph.D., The Ohio State University


College and High School Educator and Administrator

Powell, Ohio
---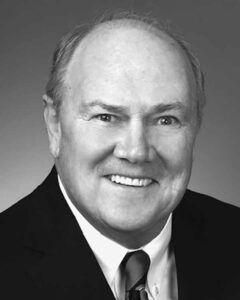 In 2017, Rich Seils was awarded the Varsity D Association Citation in recognition of an outstanding career devoted to the development of young people through sports. Rich boasts a long and successful career as a committed educator and mentor to students in secondary education and at the college level. Following these experiences, Rich continued his dedication to mentorship and spent another decade as a consultant in the field of college access at the Educational Service Center of Central Ohio. 
Rich graduated from Denison in 1967, earning his Bachelor of Arts in physical education. At Denison, he was a key member of the Big Red football and lacrosse teams. In football, he earned honors as Most Valuable Player and was recognized as a first-team All-Ohio Athletic Conference performer. In addition, Rich was elected by his peers to be their team captain. Off the field, Rich earned membership into the Omicron Delta Kappa honor society. He was a brother of Beta Theta Pi fraternity, serving as Denison's Alpha Eta chapter president and a member of the Inter-Fraternity Council. After his time at Denison, he also pursued postgraduate education, earning his master's degree from Ohio University and a Ph.D. from Ohio State.
Rich went on to coach sports at both the high school and collegiate levels. From 1973 to 1985, he served as the head football coach at Otterbein College, which then spawned a 20-year career as the district director of athletics and district director of co-curricular activities for the Worthington Schools in suburban Columbus. During his tenure at Worthington, Rich had a multitude of leadership experiences working with coaches, students, and parents. At the same time, he represented the school district as a member of the Franklin County Consortium for Safe and Drug-Free Schools. He was awarded the Mike Buckley Award for service to the consortium in 2004. 
Professional honors have been numerous throughout Rich's distinguished career. He has been inducted into the Ohio High School Athletic Directors Hall of Fame and the Ohio Capital Conference Hall of Fame. He is also the recipient of the Excel Award, which is presented by Otterbein's "O" Club to alumni and former coaches of the college to recognize excellence in coaching.
Rich's commitment to local and international service is deep and longstanding. He has been a member of the Dublin-Worthington Rotary Club and the Westerville Rotary Club, serving as president of the latter. He also has been a member of the Worthington Partners for Citizenship and Character and is an at-large director of the Otterbein "O" Club.
Along with his professional accomplishments and commitment to the community, Rich has maintained an extraordinary continuing devotion to his alma mater for more than half a century. His service to Denison has taken many forms. He is a longtime executive committee member and the current president of the Varsity D Association, a role he has held since 2006. Rich also has served as a member of the Alumni Council for nearly two decades and has participated on the Board of Advisors. A loyal and consistent donor to the Annual Fund, he also served as a member of his Reunion Gift Committee and his 50th Reunion Committee.
Rich belongs to a longtime legacy of Denisonians. Included among family members who went to Denison are his grandparents, parents, aunts, uncles, sister, and son. Rich and his wife, Diane, currently reside in Powell, Ohio.