Stephen B. "Skip" Nordhoff, 1989
B.A., Denison University
M.A., Catholic University of America


Colonel, United States Marine Corps Reserve (Ret.)
Senior Director, Principal Gifts and International Strategy
Harvard Business School
Boston, Mass.
---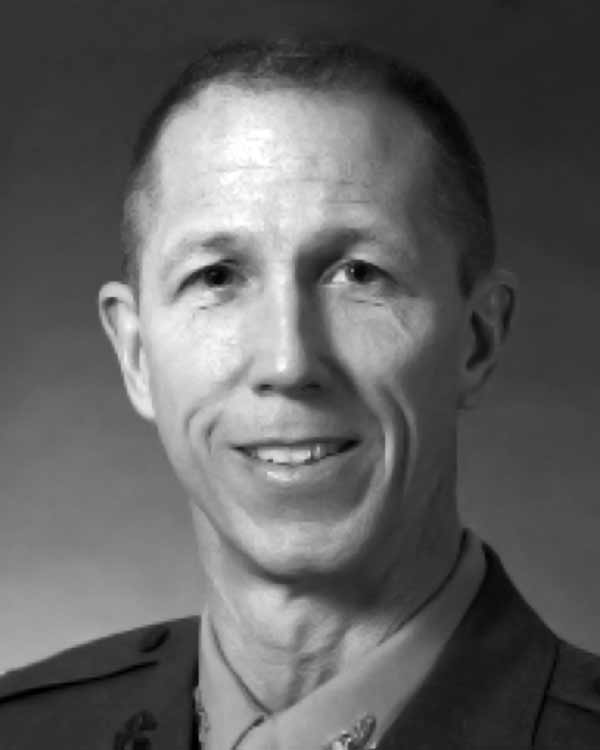 Skip was commissioned a second lieutenant in the United States Marine Corps upon graduation and subsequently completed the Basic Officer Course and Naval Flight School. Skip flew CH-53D helicopters and deployed to the Mediterranean, Adriatic, and Red Seas in 1993. He subsequently deployed to Cuba and Haiti in 1994 and left active duty in 1996 after seven years of active duty service.
Skip joined the Marine Corps Reserve in the fall of 1996 and served for another 21 years. He was mobilized and deployed three additional times after September 11, 2001. First, during Operation Iraqi Freedom as a Tactical Air Control Team leader and advisor to the Polish-led Multinational Division in Iraq from 2003 to 2004; second, as the US CENTCOM liaison officer to USAID and stabilization instructor for service in both Washington, D.C., and Afghanistan from 2009 to 2011; and finally, from 2015-2016 as the MARCENT senior marine in the Hashemite Kingdom of Jordan during Operation Inherent Resolve. He retired as a colonel on July 1, 2017. His personal awards include the Defense Meritorious Service Medal, Meritorious Service Medal, Joint Commendation Medal, Navy and Marine Corps Commendation Medal, Combat Action Ribbon, Iraq Campaign Medal, and Afghanistan Campaign Medal.
In his civilian career, Skip has served to support and advance institutions in higher education and healthcare. He has been a development officer at Wheaton College in Norton, Mass., the Harvard T.H. Chan School of Public Health, Massachusetts General Hospital, and Harvard Business School. He has specialized in international fundraising and traveled extensively throughout the Middle East and North Africa, Levant, India, Africa, and Asia. He currently serves as senior director, principal gifts and international strategy, at Harvard Business School.
Skip's commitment to Denison has included service as a member of the Denison Admissions Recruitment Team (DART), Alumni Council, and the Annual Fund Leadership Committee. He has served as national Reunion chair and in Class of 1989 leadership positions for his 10th, 15th, 20th, 25th, and 30th Reunions. At Denison, Skip was a member of Sigma Alpha Epsilon Fraternity, Omicron Delta Kappa Honorary, Pi Sigma Alpha Honorary, and the varsity cross country and track & field teams under coaches Bob Shannon and Phil Torrens. He was a multiple All-NCAC honoree and conference champion in track & field, a team captain, and an NCAA Championships finals qualifier in the pole vault event. Some of his fondest Denison memories were made during team practices, spring break team trips, weekend track meets, and, of course, at the SAE house on Fraternity Row.
Skip has a son and a daughter, Galen and Grace.