Susan Jakust Dalton, 1973
B.A., Denison University


Author

Telluride, Colorado
---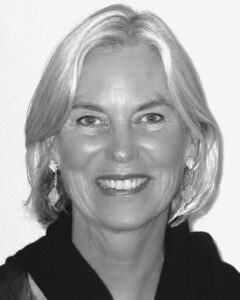 In July 2014, Susan Jakust Dalton released her first book, Telluride: A Silver Past, A Golden Future, a historical account of the Colorado town's transformation from a Victorian mining community to a scenic resort. In 2015, she released Durango: A Silver Past, A Golden Future, and in 2017, Denver: A Silver Past, A Golden Future. Her fifth book, Aspen Journey: Past to Present, will be released this summer. She began writing as a late-in-life career, incorporating her knowledge of and appreciation for antique prints and printmaking with her written word.
Susan graduated from Denison with a Bachelor of Arts degree in French and a minor in studio art in 1973. During her time as a student, she was a member of the varsity swimming & diving team and a sister of Kappa Kappa Gamma sorority. Upon graduating from Denison, Susan and her husband, Mark '72, moved to Nashville, where he was attending law school at Vanderbilt.
Following Mark's law school journey, the couple moved to New York City, where Susan took a position with Bloomingdale's, working in its executive training program. She worked as an assistant buyer and accessories manager in two branch stores before being promoted to buyer of small leather goods. Her position gave her numerous valuable retail business skills and experiences, taking her to workshops in Italy, Spain, France, and Germany. In her position, she was able to work directly with the companies and factories that were producing the goods that Bloomingdale's planned to buy and sell. With her extensive knowledge and experience, Susan left Bloomingdale's to work as a product designer for St. Thomas, an American leather and accessory retailer based in upstate New York.
In 1981, Susan and Mark welcomed their first son, Erik, and Susan retired from St. Thomas shortly thereafter to take care of their growing family. They soon welcomed their two other children, Kurt and Chris. As the three became teenagers, Susan opened her first retail store, Cadeaux, in Telluride, Colorado, initially selling home furnishing and gifts. She opened an affiliate store in Greenwich, Connecticut, and eventually began specializing in antique prints, French posters, and framing in both locations. Her expansive knowledge of antique prints, vintage maps, historical photos, and collective memorabilia that she gleaned from her business experience led her to success in retail marketing and now in her current career as a nonfiction author. She also serves as a board member emerita of Mountainfilm, a documentary film festival held annually in Telluride.
Throughout her life, Susan has remained connected and committed to Denison. She has served as a Class Reunion volunteer and a career advisor while also being a generous supporter of the Denison Annual Fund along with her husband. Together, Susan and Mark have been longtime supporters of numerous momentous fundraising initiatives at Denison. Their loyal and generous philanthropy has funded a multitude of consequential programs, including need-based scholarships that make a Denison education accessible to deserving students. A life trustee at Denison, Mark's vast service to the university includes a term as chair of the Board of Trustees.
Susan established the Carl Jakust Memorial Scholarship for superior students from Cass Technical High School in Detroit, paying homage to both her father and her hometown. Susan cares deeply about her roots in Detroit and wants other students to be able to discover the same experiences that she had as a student at Denison and beyond. She and Mark also continue to be loyal supporters of Vanderbilt Law School.
Susan and Mark live in Telluride and enjoy warming up in Palm Beach, Florida. In addition to their three sons, they have three grandchildren.