Susan Ray Marquardt, 1950
B.A., Denison University
M.S.W., University of Utah


Social Work Administrator and Community Volunteer

Salt Lake City, Utah
---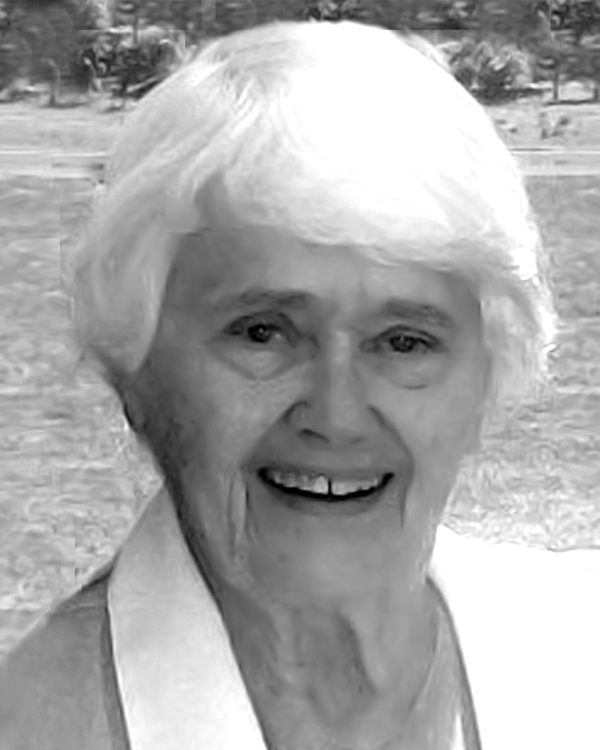 Sue Marquardt's longtime career in social work administration is highlighted by both service and accomplishment. Coming to Denison from Garden City, N.Y., she studied government and earned her bachelor of arts in 1950. She was an active member of Kappa Alpha Theta sorority during her time in Granville. Following graduation, she lived in Dayton for a decade before moving with her family to Ogden, Utah.
Sue's career in Utah included working in a number of administrative roles for the State of Utah in the Department of Youth Corrections. She followed up her work there by serving in the administration of the state's Division of Services for People with Disabilities. Her career in the DSPD lasted through the turn of the century when she retired from the division as its associate director at the age of 72. Her work was highlighted by multiple awards for outstanding service.
Since retirement, Sue has remained very active in both service and education. In addition, she continues to attend adult education classes through the Osher Lifelong Learning Institute at the University of Utah. Her tireless achievements as a community volunteer equal those of her distinguished career. She served as president of the Junior League of Ogden and continues to volunteer at the Salt Lake Junior League's Women Helping Women program and the annual health Care Fair. In 2019 Sue was recognized with the Golden Hangar award from the Junior League of Salt Lake. For 15 years, she delivered food on behalf of the Utah Aids Foundation to the homes of Utah individuals who had been diagnosed with AIDS, and in 2018, she received the Allies Award from the Utah Pride Center, recognizing her advocacy on behalf of the LGBTQ community. A Girl Scout leader for 15 years, Sue served in leadership roles on the board of the Utah Girl Scouts and was honored as a recipient of the Thanks Badge in 1974. She was selected for the Non-Nobis Solum award from the Community Council of Social Services of Ogden, and she was presented with the Ogden Exchange Club's Book of Golden Deeds Award for outstanding service to the community.
Sue volunteered for many years with Ten Thousand Villages, a non-profit organization supporting artists from around the world, and served as president of its Utah board. She volunteered on the Admissions Committee of the Graduate School of Social Work at the University of Utah for 15 years and has served as an officer and committee member in the Presbyterian Church on the local, state, regional, and national levels. In addition, Sue has been active on the board of directors of the ACLU of Utah, serving as president of the board for a number of years in the 2000s. And in 2019, she received the Heart and Hands award at Utah Philanthropy Day, recognizing her service to homeless people through The Road Home, a private non-profit social services agency assisting individuals and families experiencing homelessness.
After moving to Salt Lake City from Ogden in 1981, Sue continues to reside there today. She has two children, Jane and Bob. Jane practiced law for many years and now works as vice chair of Management & Training Corporation. Bob has a law degree and an M.B.A. and is the president and CEO of Management & Training Corporation. Jane and her wife, Tami, have two children and three grandchildren. Bob and his wife, Suzanne, have five children and four grandchildren.
Sue has traveled widely, including participating in several of the Denison overseas trips. She has attended many of her Denison Class Reunions and is thrilled to be included among this year's honorees.