Walter F. Burke III, 1971
B.A., Denison University
Ph.D., Northwestern University Feinberg School of Medicine


Psychologist, Denison Life Trustee

Glenview, Ill.
---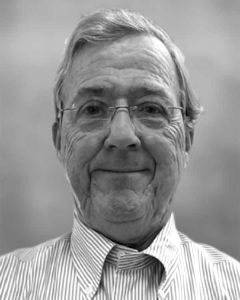 Wally Burke has a long and distinguished career as a psychologist at Northwestern University in Evanston, Ill. He began working at Northwestern as a staff psychologist in 1979. He was promoted to director of the Division of Psychology at the Northwestern University Medical School and Northwestern Memorial Hospital before going into private practice in 2002. He now continues to teach as an associate professor of clinical psychiatry and behavioral sciences on the faculty of Northwestern University's Feinberg School of Medicine.
As an undergraduate at Denison, Wally's keen interest in psychology stemmed directly from his student volunteer service in the Newark community. Even so, he continued to pursue his English degree and graduated with a B.A. in English literature in 1971. He completed his Ph.D. in clinical psychology at Northwestern in 1977. While a Denison student, he was a member of Beta Theta Pi and competed on the Big Red varsity baseball team.
Wally served for 18 years on Denison's Board of Trustees from 1997 to 2015. Upon the conclusion of his active term on the board, he was honored with the title of life trustee. His service as a Denison trustee included membership on board committees overseeing Academic Affairs, Investments, Trustee Affairs, and Institutional Advancement. During his tenure on the board, he chaired both the Academic Affairs and Investments committees.
Equally consequential is Wally's longtime association with the Sherman Fairchild Foundation based in Maryland. He has been a member of the foundation's board since 1978 and was elected to serve as its chair in 1992. Among the various impactful grants provided by the Sherman Fairchild Foundation for higher education, Wally has been instrumental in directing support from the foundation to Denison for endowing faculty chairs and enhancing teaching excellence.
Wally's volunteer efforts on Denison's behalf extend well beyond his service as a trustee. He has actively participated on the college's Higher Ground Campaign Planning Committee, the Higher Ground Campaign Executive Committee, and his Reunion Gift Committee. Most recently, Wally co-chaired the Unlocking Potential campaign, which raised over $243 million for the college's important strategic initiatives. He also has shared his time and knowledge as a Denison career advisor, fellows volunteer, Class Reunion volunteer, and President's Associate volunteer. In addition, Wally's steadfast and generous personal philanthropy throughout the years has benefited numerous Denison campaigns, endowments, and funds.
Wally and his wife, Martha, have shown gracious hospitality by hosting a number of admissions and fundraising events for Denison in the Chicago area. Both of their daughters, Claire Burke Quinlin '09 and Madelyn Burke McKeon '11, graduated from Denison.