William J. Mills II, 1977
B.A., Denison University


Investment Banking Executive

New York, N.Y.
---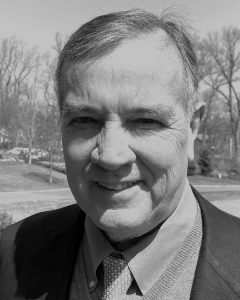 Bill Mills has recently retired as vice chairman/CEO of North America for Citibank. In that position for eight years, Bill served clients, worked with regulators, and managed expenses for Citi's businesses across the region. In 2013, added to his duties was overseeing Citi Community Development and International Franchise Management in more than 100 countries worldwide and operating responsibility for Citi Holdings and Citi's business in Japan.
From 2008 to 2011, Bill was CEO of Citigroup's Europe, Middle East, and Africa (EMEA) division, where he was responsible for the performance of all of Citi's broad range of client segments across the region, including consumers, corporations, institutions, and governments. Before taking on that role, he was chairman and CEO of Citi Markets & Banking for EMEA.
Bill has more than 35 years of experience in investment banking, including 30 with Citi. Before relocating to London, he was CEO of Salomon Smith Barney Asia Pacific and a member of the Salomon Smith Barney Management Committee. In that role, he was responsible for the firm's investment banking, equity, fixed income, private client services, and other operations conducted in Asia, Australia, New Zealand, and the sub-continent.
Bill began his Citi career in New York, where he formed and headed the debt origination and securitization group at Smith Barney, served as co-head of Smith Barney's Financial Institutions Division, and spent five years as co-head of the Investment Banking Division. Before joining Smith Barney in 1982, he was a vice president at Standard & Poor's Corporation, where he was a member of the Structured Finance Rating Committee.
Bill was a board member of the Global Financial Markets Association, Citigroup Global Markets, and CitiFinancial Credit Company. He has been a member of the Chancellor of the Exchequer Financial Services Global Competitiveness Group in London and served as chair of the Business Council for International Understanding in New York. He has been a fellow of the Foreign Policy Association and a member of the Advisory Board of Career Academies UK. Currently, Bill serves on the Board of the City Harvest food rescue organization in New York and is Vice Chairman of the Financial Services Volunteer Corps.
Bill earned his B.A. in economics and history at Denison in 1977. He was a four-year starter on Tommy Thomsen's highly successful Big Red lacrosse teams, serving as co-captain his senior year, and he was a member of the Delta Upsilon fraternity. As a volunteer, Bill has hosted Denison's Organizational Studies students at his Citigroup offices on numerous occasions. Among other initiatives at Denison, Bill and his wife, Wendy, have financially supported the Mills Family Fund for Career Exploration, the Big Red lacrosse program, and the Annual Fund. Bill is also a Denison parent; his son Carter '08 and daughter Stewart '10 are both Denison graduates.