History of the Denison Arts Quad
Thursday, March 9, 2023 12:00 pm EST to 1:00 pm EST
Register for this Event
See Who's Attending
---
Come hear about the history of south quad and the arts spaces at Denison.
Come hear about the history of south quad and the arts spaces at Denison.
Are you interested in the history of Denison's campus? Want to know more about the Arts on The Hill?
Marla Krak, the Arts Engagement Coordinator and Vail Series Assistant Director at Denison, will present a historical journey starting with the first buildings on the DU Arts Quad, located off West Broadway between Mulberry and Plum streets, to the recent addition of the Michael D. Eisner Center today.
Early settings for the Arts Quad included the first buildings for The Young Ladies Institute in 1861 up through the carnival-like atmosphere of the Big Blue Tent for the Denison Summer Theatre series from the 1940s through 1960s.
Audience members are invited to bring their own arts quad history facts as Denison continues to construct stories around the buildings that have made the arts quad what it is today.
All members of the Denison community are invited to participate. Attendees will be emailed the Zoom link in their registration confirmation and before the event.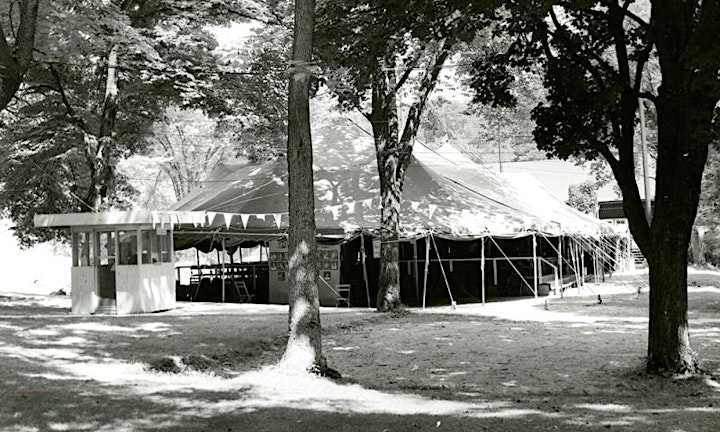 About the Presenter
Marla Krak has been at Denison for 7 years and is the Arts Engagement Coordinator and Assistant Director for The Vail Series. As the Arts Engagement Coordinator, Marla has a passion for connecting community to campus, and campus to community through the arts. She produces a monthly Arts@Denison email newsletter that shares a behind-the-scenes look at events, students, faculty, and staff, along with running the Arts@Denison social media pages.
Marla values working with community groups and currently serves on the board for the Granville Arts Commission and the Licking County Community Center. She is also actively involved with the Granville Chamber of Commerce, serving on their marketing committee.
As Vail Series Assistant Director, Marla is involved in every aspect of the four to five concerts they bring to campus each academic year; from contracts, marketing, and running a student staff, to lodging, transportation, and finding the green m&m in the artist's rider (you can ask her about that later!).
Marla lives in the Newark/Granville area with her husband Steve, who is the Director of the Red Frame Lab at Denison. They have 3 kids, all in the arts