MLK Celebration Keynote: Professor Victor Anderson
Monday, January 24, 2022 1:00 pm EST to 2:30 pm EST
Live-streamed event
---
Join us to celebrate the legacy of Rev. Dr. Martin Luther King, Jr. with a Keynote Address by Dr. Victor Anderson entitled "Between King's Arch of Justice and the World House: How Shall We Then Live?" The event will be live-streamed from Swasey Chapel as part of the annual MLK Celebrations. View the live stream.
About the Keynote
Dr. Martin Luther King Jr. ranks high in the history of American Public Theology, co-joining the social critical work of the "public intellectual" and the prophetic work of the "public theologian." He showed a complete comprehensive confidence that the "personality" of the world teleologically bends towards justice, on the one hand, and on the other, envisioned its fulfillment in a World House. The key to this fulfillment was his moral principle of the "Beloved Community." A wonderful vision. Yet, 54 years after his death, "we are not yet saved" (Derek Bell, We Are Not Yet Saved, and many others have lost confidence in King's vision). And our contemporary cultural milieu gives little impetus for honoring King's "Dream" that Justice will prevail, and through concrete forms of the beloved community, we will come to recognize our interdependence as a "world house." This lecture situates King's visions in an era when public theologians from Reinhold Niebuhr, Paul Tillich, and Dorothy Day to David Buttrick held faith in a High Religion and a High Morality in confronting the polarization of society and culture. But the question Dr. Anderson asks is, "How Shall We Then Live" in the absence of a High Religion and High Morality to ameliorate the polarizations of our postmodern era.
About the Speaker – Dr. Victor Anderson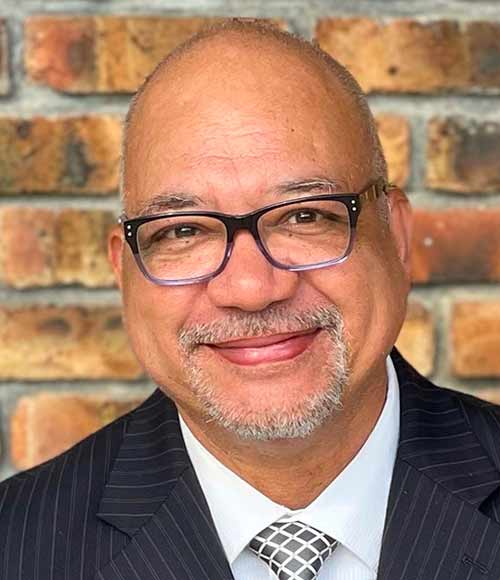 Victor Anderson is the John Frederick Oberlin Theological School Professor of Ethics and Society at Vanderbilt University, the Divinity School and African American and Diaspora Studies in the College of Arts and Sciences. He holds the Master of Divinity and Master of Theology in Philosophical and Moral Theology from Calvin Theological Seminary. He earned the M.A and Ph.D. from Princeton University in Religion, Ethics, and Politics. Anderson is the author of three books: Beyond Ontological Blackness: An Essay in African American Religious and Cultural Criticism (1995), Pragmatic Theology: Negotiating the Intersection of an American Philosophy of Religion and Public Theology (1999), and Creative Exchange: A Constructive Theology of African American Religious Experience (2008). He is the co-editor with Lewis V. Baldwin of Revives My Soul Again; The Spirituality of Martin Luther King Jr. (2018). Anderson teaches courses in Black Religion and Culture Studies, Religion and Philosophy, Ethics and Politics, and African American Studies.
Live stream link: denison.edu/mlk